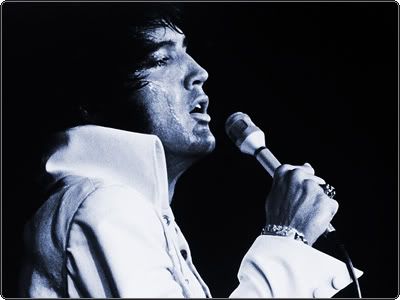 Here's a montage of Elvis and Ann Margaret looking gooood set the to the best song from the soundtrack that got cut from the movie
Here's one of my favourite on stage rants where he threatens tongue based violence on those spreading rumours that he's on the gear. Love the reference to "freaks that carry your luggage"...
here's an odd train wreck of a sketch where Bill Hicks goes on a rather Elvis-like rant deriding Charlie Hodge, and it's totally dying but he just can't stop doing this poorly thought out Charlie Hodge bit...
Here's a great edit of funny banter from elvis vegas rehearsals
And finally, here's the actual big production number of Viva Las Vegas. Forgot how bongotastic this thing is! Looking forward to performing it at THE LAST GREATEST SHOW ON EARTH!