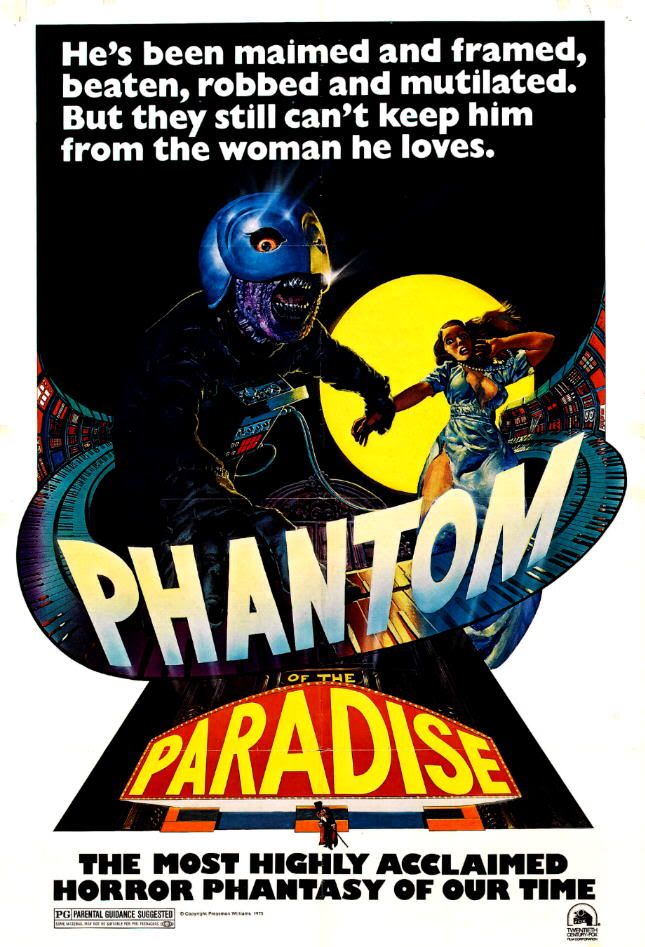 Had the pleasure of re-watching this masterful spectacular during the week, and it only gets better with age! It's a 70's rock melodrama horror comedy musical in the rocky horror vein (though Phantom pre-dates it) that mixes bits of The Phantom Of The Opera, Faust and The Portrait of Dorian Gray with classic evil music biz svengali type lore, Troma-esque celluloid psychosis, campy doo-wop revivalism, suprisingly good 70's piano balladry and a fabulous character named BEEF to marvellously entertaining affect.
It was largely a flop at the time (although it was massively and enduringly popular in Winnipeg, Canada) but has since gone on to become a cult classic among those of us with the particular mental condition of loving this sort of shit.
99 out of 10!
And once you've watched the film go deeeeeeeeep down into the Phantom hole at THE SWAN ARCHIVES!
http://www.swanarchives.org/